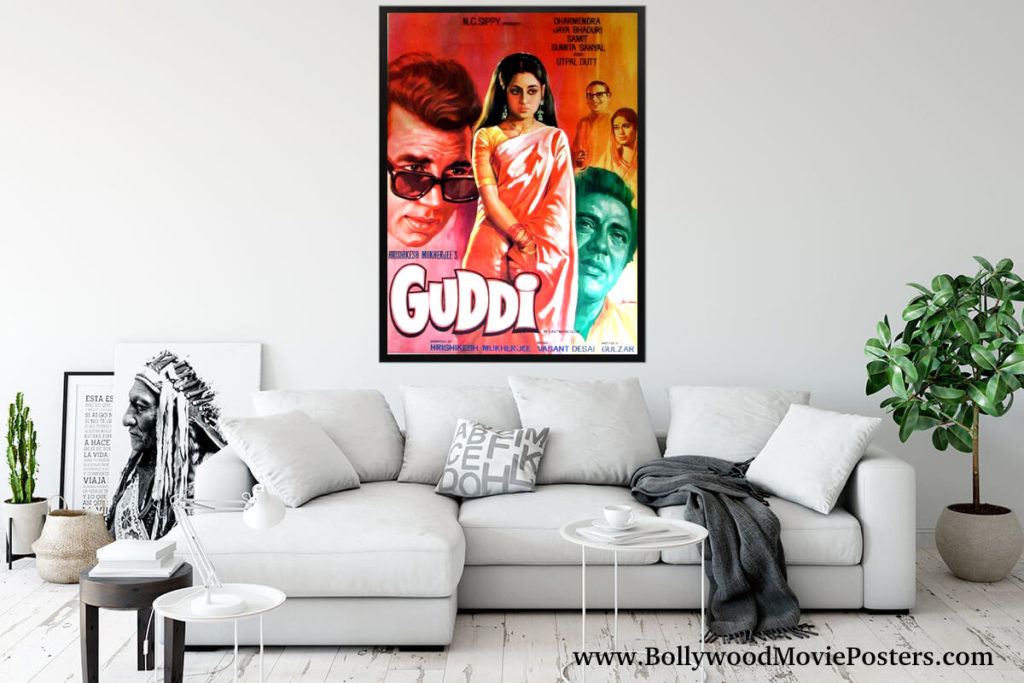 Although the exact origins of hand painted Bollywood movie poster art are relatively unknown, it is widely believed that the art form was born in the 1920s. The use of printed literature for film publicity dates back all the way to the first full-length Indian feature film, Raja Harishchandra, which was released in 1913.
Newspaper adverts and handbills were the predominant forms of print publicity in the silent films era. The use of hand painted Bollywood posters in film publicity gradually began to take shape in the 1920s.
The oldest surviving hand painted movie poster in Indian cinema is of the 1924 Marathi movie, Kalyan Khajina. The alluring art of hand painted Bollywood posters has traveled a long way since then – from serving as the primary advertising medium in the golden era of Indian cinema to the present day, where it serves as a subject of much curiosity for art lovers, historians, vintage & antique collectors, Bollywood movie poster aficionados, interior decorators, art galleries, museums and commercial premise owners.
Hand painted Bollywood posters were designed with the sole purpose of grabbing eyeballs and they did precisely that. Loud, over-the-top, unnatural colors typified the kitschy, bohemian appearances of most vintage hand painted Bollywood posters. Another striking characteristic was the use of broad visible brush strokes and 3D styled typography, seen in most hand painted Bollywood posters.
Talented, self taught Bollywood poster artists of the past such as Baburao Painter are credited with inventing the art of designing Bollywood posters completely by hand. Although hand painted Bollywood poster art was no doubt a commercial art stream, several world renowned artists such as India's Picasso M.F. Hussain made their humble beginnings in this field.
Their brilliant brush strokes infused hand painted Bollywood posters with raw energy and emotion. Sadly, most of the early work of these legendary Bollywood movie poster artists from the 1930s – 1940s has perished.
Very few authentic, original vintage hand painted Bollywood movie poster prints have survived the onslaught of time. Most surviving old Bollywood movie posters have been discovered lying neglected in dingy warehouses, where they were stored decades ago and forgotten.
The visual treat of hand painted Bollywood movie posters was earlier available only via museums and exhibitions. Today, through our online store Bollywood Movie Posters (BMP), we aim to make this beautiful vintage art form accessible to people from around the world. On the BMP store, you will find hundreds of original vintage hand painted Bollywood posters which can be proudly displayed in homes or commercial establishments such as restaurants, cafes, hotels, coffee shops, stores, salons, dance studios, art galleries, etc.
To summarize, the magical old world art of hand painted Bollywood posters has come full circle – from being plastered on walls outside cinema halls in the distant past to being framed and artistically displayed as the center of attention in luxury homes, restaurants, hotels, cafes, etc. today.